Experienced Legal Counsel And Guidance From
Berchem Moses PC Law Offices
Our lawyers defend businesses of all sizes, from Fortune 500 companies to individual entrepreneurs. Our education and municipal law group serves cities throughout Connecticut and represents dozens of boards of education. Berchem Moses PC has won multi-million dollar cases for businesses and individuals.
At Berchem Moses PC, we are committed to bridging the racial, religious, political and gender divides that are impacting our world today. We insist on tolerance and respect for every person, and encourage conversations that challenge harmful stereotypes and discrimination in any form. Our overarching philosophy is one of acceptance, inclusion, fairness and justice for all.
INNOVATION & EXECUTION








CONNECTICUT EDUCATION LAW BLOG
Our experienced education lawyers have been representing the interests of schools throughout Connecticut for over 40 years. We've represented over 30 towns and cities and nearly 40 boards of education. This blog covers topics of interests to school boards and education professionals serving public, private, and charter schools.
CONNECTICUT LABOR & EMPLOYMENT JOURNAL
We are thought leaders in labor and employment law, counseling employers and defending businesses of all sizes, including Fortune 500 companies. We regularly present seminars, updating government and industry organizations on changes to the law that could save them millions of dollars. This journal is the home for the latest news and commentary on labor and employment issues in Connecticut.
Seminars & Legal Updates
Our work with corporations and management personnel extends beyond representation in court. The labor and employment law group at Berchem Moses counsels employers of all sizes on methods to prevent grievances and avoid potentially damaging litigation. We provide custom seminars to advise our clients of developments in labor and employment law. The goal is to teach employers to avoid liability and prevent or defuse disagreements with workers before they have a chance to escalate.
In addition to our seminars, we perform employment audits to help management conform to the rules and regulations established under state, local and federal law. Our services help businesses avoid trouble before it starts, providing a more cost-effective approach to employment and labor law.
About Our Firm
With offices in Milford and Westport, our firm serves businesses and individuals throughout Connecticut. Contact us online or call 203-783-1200 to discuss your legal needs.
Our Results
As corporation council for Norwalk, CT, Attorney Mario Coppola reached a settlement of $3.25 million for the city and the Norwalk Redevelopment Agency over a long disputed property.
When a dissatisfied party attempted to hold our client, KBE Building Corporation, liable for his legal fees, we fought for and won an Appellate Court decision protecting their interests.
In litigation over the proper interpretation of the Individuals with Disabilities Education Act (IDEA), attorneys Ryan Driscoll and Christine Sullivan of Berchem Moses PC won a U.S. District Court ruling protecting the Trumbull Public School District.
In one of the few jury trials in Waterbury Superior Court since the COVID-19 pandemic, Attorney Richard C. Buturla obtained a defendant's verdict in a case involving a multi-car accident.
Established in 1933, Berchem Moses PC stands at the forefront of legal issues affecting businesses, municipalities, school boards and more. We have earned a reputation as a law firm that will aggressively represent our clients' best interests while maintaining the highest standards of legal service and professional ethics.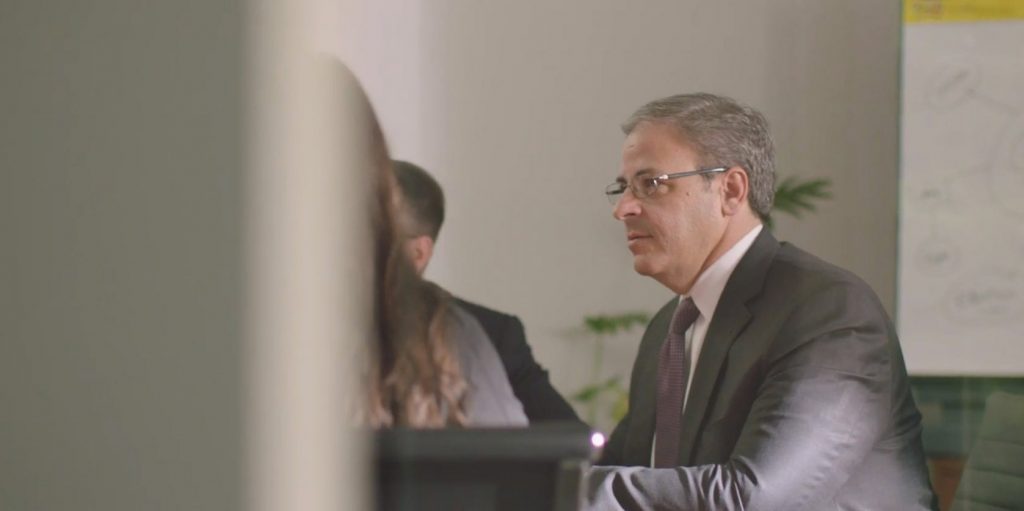 Customized Service
Individuals, small businesses, government agencies, municipalities, boards of education and Fortune 500 companies appreciate our dedication to providing personalized attention typically found at a small firm, while offering the resources representative of a large firm. Whether handling complex business litigation matters or serving individuals with needs related to injury law, divorce or estate planning, we use our wealth of experience to position our clients for success.