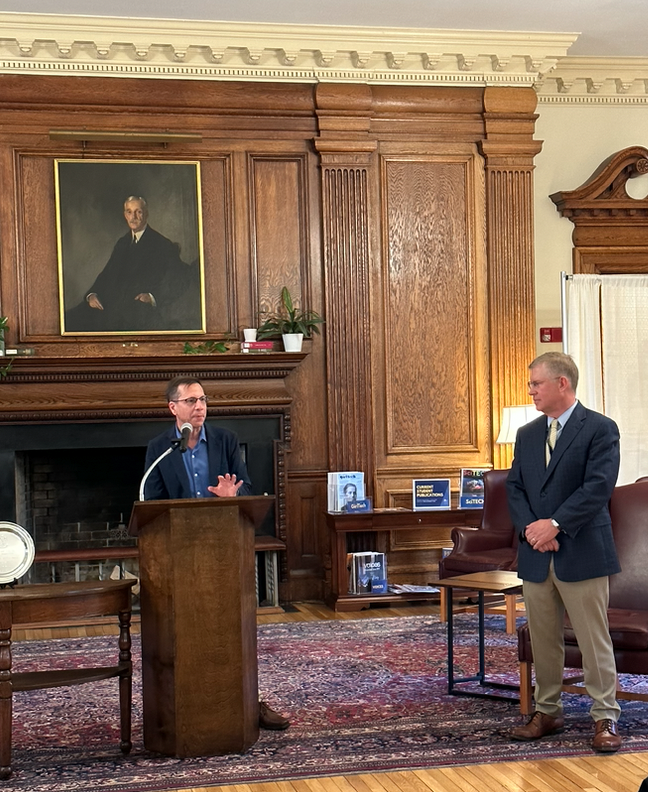 Each year, Choate Rosemary Hall recognizes alumni whose accomplishments – athletic, professional, and personal – enrich the School's reputation for excellence.
During the recent Reunion Weekend, the Alumni Association recognized Christopher M. Hodgson '78, P'12,'14,'17 with the Distinguished Service Award for his outstanding service. Throughout his life, Chris has continued to serve his alma mater and has been an outstanding champion for the School, serving as Class Agent for the Annual Fund and Reunion Volunteer for each of his nine reunions. He was an active member of the Alumni Association Executive Committee for over a decade and served as President of the Alumni Association from 2012-2014. In this capacity, he also served as a member of the Board of Trustees on the Development, Alumni, Parent Relations and Adult Committees.
At Choate, Chris was a member of the varsity football, varsity ice hockey, and j.v. baseball teams. He was on The Brief Board, a member of the Radio Broadcast and Spanish clubs, and on the Honors Committee. He earned a B.A. from the University of Richmond and went on to attend the T.C. Williams School of Law at the University of Richmond.
Chris is a three-time Choate parent (Kate '12, Brooke '14 and Jack '17).