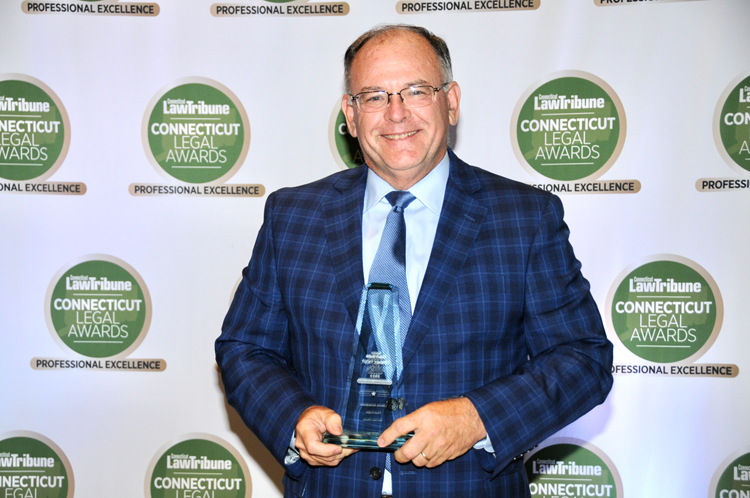 Senior Partner Floyd J. Dugas, Chair of Berchem Moses PC's Labor & Employment practice, was honored by the Connecticut Law Tribune with a prestigious Lifetime Achievement Award for 2022. Attorney Dugas accepted the award at the Connecticut Legal Awards dinner which was held on May 11th at the Aqua Turf club in Plantsville.
The Lifetime Achievement Award recognizes lawyers who have "left a lasting imprint on the legal community of Connecticut." Attorney Dugas has represented many Connecticut towns, cities and boards of education throughout his illustrious career.
Among his many accomplishments, Attorney Dugas successfully defended the West Haven Board of Education against the first ever claim in this state for education malpractice.  Attorney Dugas was also involved in the discussions resulting in the New Haven Reform contract, which was heralded by local and national leaders as a model for public school reform. In addition to being duplicated by cities such as Philadelphia, it was recognized by the Obama administration as precisely the type of reform needed to improve student achievement, particularly in lower socio-economic enclaves.