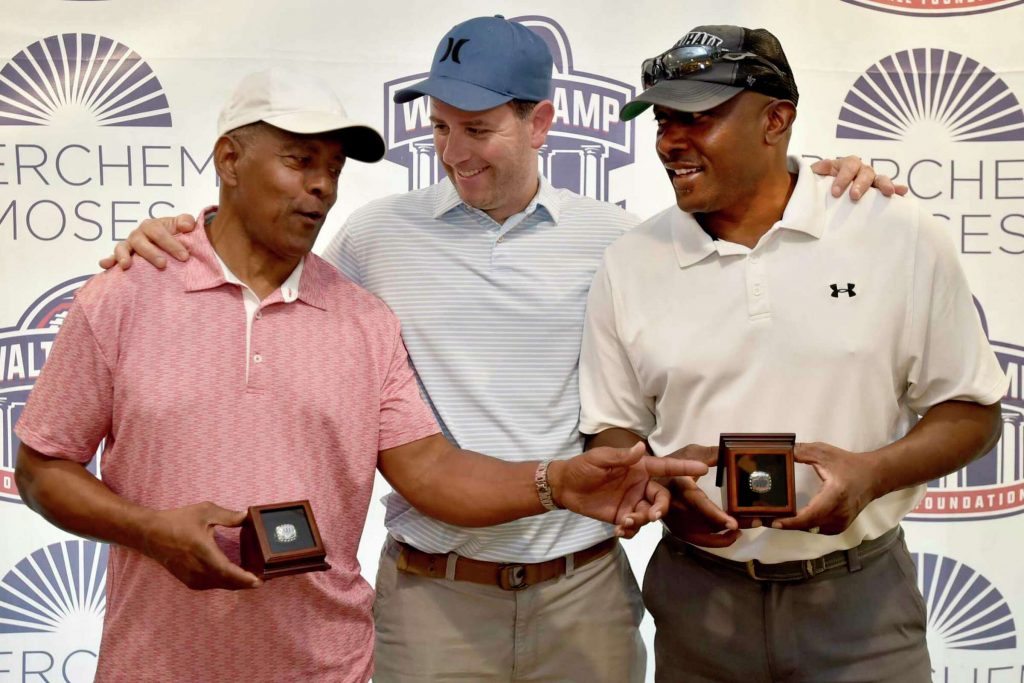 "With the Ring of Honor, we wanted to honor some of our great past players, ones who have been supportive of the foundation since they've been on our team," Camp Foundation president Attorney Mario Coppola said. "These guys don't have to come back, they do because they care about the Foundation and respect what we are. They've forged close relationships with our members."
Without a major sponsor, the golf tournament ended eight years ago. With Berchem Moses PC emerging as a sponsor, the golf restarted in 2018. Herschel Walker entered the Ring of Honor last year. Money is raised at events such as these, philanthropy that propels the Camp legacy of giving to local charities and youth organizations.
To read the entire article by Jeff Jacobs which was published in The New Haven Register on August 12, 2019 click here.